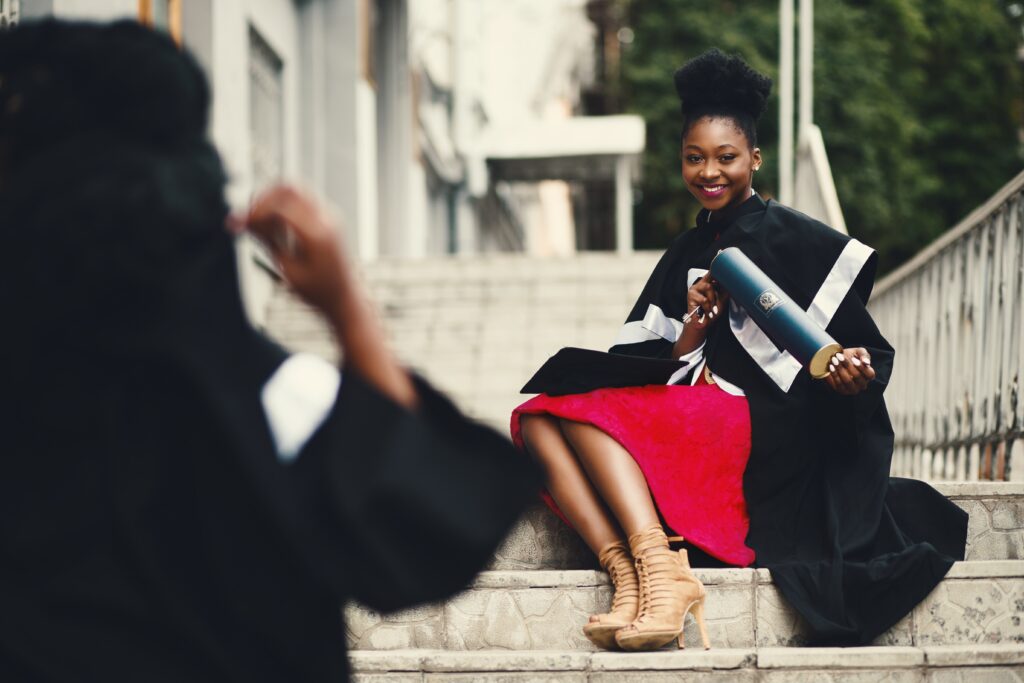 Congratulations on reaching this pivotal moment in your academic journey! As you prepare to embark on the next chapter of your life, the choices you make now will shape your future. One of the most important decisions you'll face is how to finance your higher education. Thankfully, there's a fantastic opportunity coming your way that could ease the financial burden of college – the Free Scholarship Fair hosted by the Infinite Scholars Program.
Date: Sunday, September 17, 2023
Time: 2:00 PM to 5:30 PM
Location: Saint Louis University, Busch Student Center Ballroom, 20 N. Grand Blvd, St. Louis, MO 63103
Pre-register at: infinitescholar.org
Picture this: a room bustling with energy and possibilities, where eager students like you gather to unlock the doors to their dreams. The Infinite Scholars Program is committed to making higher education accessible for all students, regardless of their financial backgrounds. On September 17th, 2023, they are hosting a Free Scholarship Fair at Saint Louis University, and trust us when we say you won't want to miss it!
The Free Scholarship Fair is a golden opportunity for you to connect directly with representatives from various colleges and universities. Some of these institutions are ready to award scholarships to eligible students on the spot! Can you imagine walking out of the fair with a scholarship offer in hand, paving your way to a brighter future?
Here's what you need to know to make the most of this event:
Pre-register online:
Secure your spot by pre-registering at infinitescholar.org. This ensures a seamless check-in process when you arrive at the fair. Remember, early bird gets the worm, so don't delay in reserving your spot!
Date, time, and location:
Mark your calendars for September 17th, 2023, from 2:00 PM to 5:30 PM. The event will be held at Saint Louis University, located at 20 N. Grand Blvd, St. Louis, MO 63103. Plan your travel accordingly to make the most of the fair's offerings.
What to bring:
Pack your essentials to impress! Make sure to bring your:
Unofficial High School Transcripts: Showcase your academic achievements
ACT/SAT scores: Highlight your standardized test prowess
Essay on Why You Want To Attend College: Express your passion and dedication
Two Letters of Recommendation: Let others vouch for your capabilities
Resume: Showcase your extracurricular activities and accomplishments
An inclusive event:
The Free Scholarship Fair is open to all students, regardless of their backgrounds. It's an equal opportunity event designed to help each student take a step closer to their educational aspirations. So, whether you're an artist, a scientist, an athlete, or a future entrepreneur, this fair has something for you.
Engage and network:
Prepare to engage in meaningful conversations with college representatives. This is your chance to learn about the institutions, their programs, and the scholarships they offer. Take advantage of this platform to ask questions and gather insights that will guide your decision-making process.
The Infinite Scholars Program understands the financial challenges that can often accompany the pursuit of higher education. By hosting this Free Scholarship Fair, they are not only offering a lifeline but also empowering you to seize control of your educational destiny.
Imagine walking into that room on September 17th, 2023, with excitement bubbling in your chest. As you explore the booths, listen to talks, and have one-on-one conversations, you'll be taking meaningful steps toward shaping your future. The scholarships up for grabs could mean the difference between attending your dream college or settling for second best.
Don't let this chance slip through your fingers! The Free Scholarship Fair hosted by the Infinite Scholars Program is your doorway to a world of infinite possibilities. Remember to pre-register at infinitescholar.org and come prepared with your transcripts, scores, essay, recommendation letters, and resume. Arrive with an open heart and an eagerness to engage, and you might just walk away with a scholarship that transforms your life.
Your future awaits – and the Free Scholarship Fair is your stepping stone to success. We'll see you there on September 17th, 2023, at Saint Louis University!