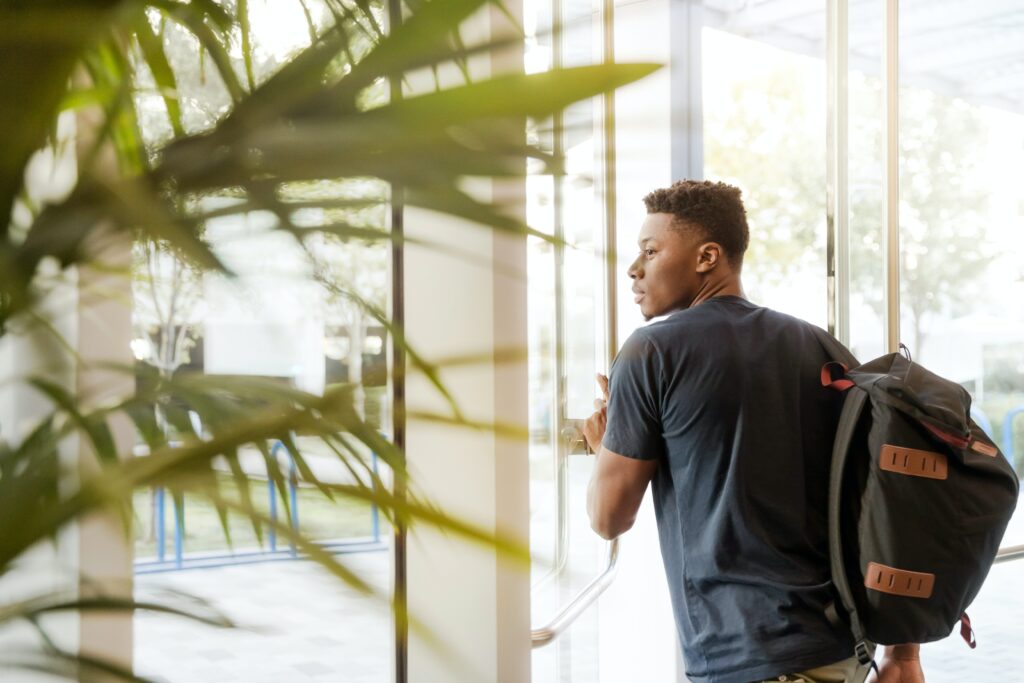 You're approaching the end of a remarkable chapter in your life, and the excitement of new possibilities awaits you. As you stand at this crossroads, the decisions you make today will shape your journey into tomorrow. One such decision that holds the power to transform your future is pursuing higher education, and we're here to help you take that step with confidence. We're thrilled to introduce the Infinite Scholars Free Scholarship Fair, an event that has the potential to make your dreams of college a reality.
Mark your calendars for Tuesday, September 26, 2023, as this day promises to be a turning point in your academic journey. The Infinite Scholars Program is hosting a scholarship fair that's open to all high school students, right at the heart of Indiana University NW's Savannah Hall in Gary, IN. From 9 AM to 1 PM, you'll have the opportunity to explore a world of scholarship possibilities, interact with representatives from various colleges and universities, and even secure scholarships on the spot.
To make the most of this incredible opportunity, we strongly encourage you to pre-register at infinitescholar.org. By doing so, you'll streamline your entry to the event and ensure that you're at the forefront of the latest updates and information.
Imagine walking through the doors of Savannah Hall, surrounded by the promise of education and opportunity. This event has been meticulously designed to give you a real shot at achieving your college dreams. Picture yourself engaging in conversations with college representatives who are eager to discover your potential. Many participating institutions will be awarding scholarships right then and there – a chance you wouldn't want to miss!
So, what should you bring to this transformative event? Here's a checklist to ensure you're fully prepared:
Unofficial High School Transcripts: Your academic journey thus far is a testament to your hard work. Your transcripts provide colleges with valuable insights into your achievements and dedication.
ACT/SAT Scores: Standardized test scores play a significant role in the college application process. Having these scores readily available will help colleges assess your academic readiness.
Essay on Why You Want to Attend College: Your aspirations, goals, and motivations matter. An essay that highlights your drive to pursue higher education can set you apart from the crowd.
Two Letters of Recommendation: These letters can speak volumes about your character, work ethic, and potential. They provide a personal touch to your application and showcase your relationships with mentors, teachers, or supervisors.
Resume: While you might associate resumes with job applications, they're equally valuable in the college admission process. Your resume will give college representatives a comprehensive overview of your achievements, extracurricular activities, and leadership roles.
The Free Scholarship Fair is more than just an event; it's a pathway to realizing your academic aspirations. By attending, you'll have the chance to connect with institutions that align with your interests and ambitions, and potentially secure scholarships that can alleviate the financial burden of college education.
We want to emphasize that this opportunity is open to all students. No matter your background, your dreams matter, and we're here to support you in making them a reality. Higher education is a journey that should be accessible to everyone, and the Infinite Scholars Program is committed to helping you overcome obstacles and seize your potential.
As you stand on the cusp of change, remember that this event is more than just a fair – it's a celebration of your potential and a step toward your future. So, pre-register today at infinitescholar.org, mark your calendar for September 26, and get ready to embark on a journey that can shape the trajectory of your life.
Your dreams are within reach. The Infinite Scholars Free Scholarship Fair 2023 is your gateway to a world of opportunities. We can't wait to see you there!