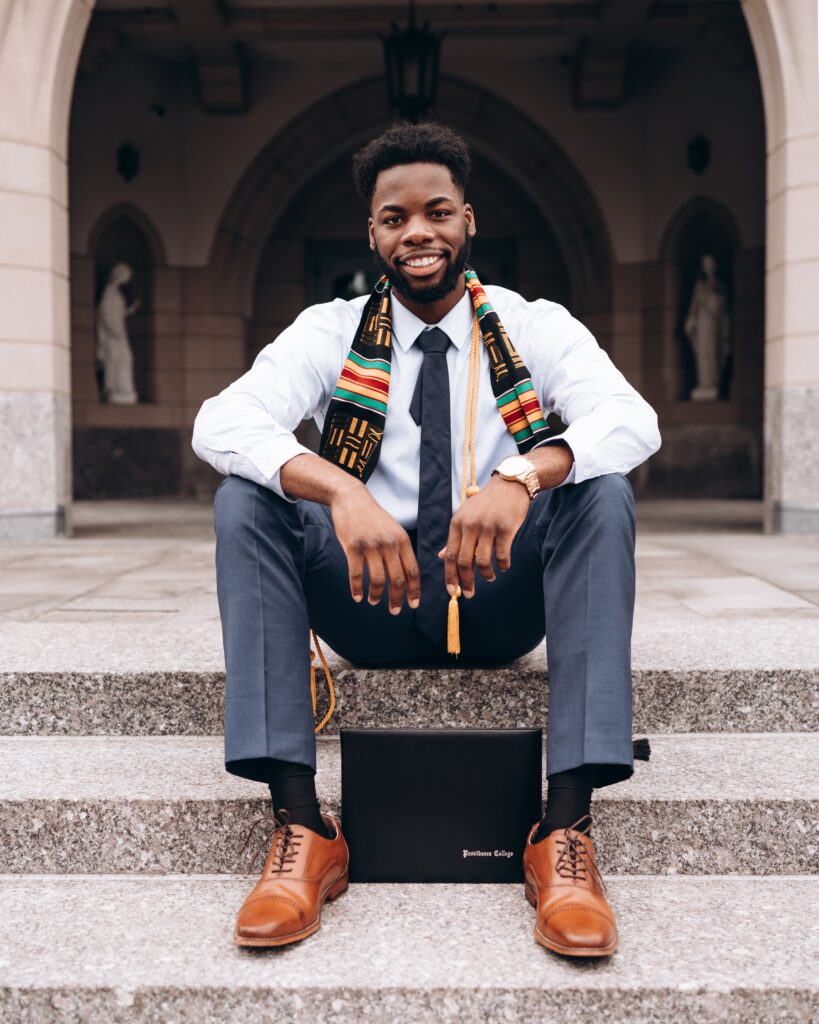 Hey there, future graduates! As you stand at the cusp of a new journey, we've got some incredible news that could kickstart your dreams and propel you towards success. The Infinite Scholars Program is bringing you an unmissable opportunity – a Free Scholarship Fair on Friday, October 6, 2023, at the Emily K. Center in Durham, NC. From 10 AM to 2 PM, this event promises to be a game-changer in your pursuit of higher education.
We know you're brimming with potential, and we want to make sure you have every tool at your disposal to flourish. That's why we're thrilled to invite you to this scholarship fair, where doors of opportunity swing wide open. But before we delve into the exciting details, mark your calendars and don't forget to pre-register at infinitescholar.org. This small step ensures you're fully equipped to seize the day.
Date and Venue:
On Friday, October 6, 2023, all roads lead to the Emily K. Center, located at 904 W. Chapel Hill St. Durham, NC 27701. Imagine stepping into a space buzzing with potential, where endless possibilities await. The event kicks off at 10 AM and wraps up at 2 PM – a compact window that could transform your life.
What's In Store:
Picture this: you walk into the Emily K. Center and find yourself surrounded by representatives from renowned colleges and universities. These institutions believe in your potential and are ready to award scholarships on the spot to those who qualify. That's right – no waiting, no wondering. Your dreams could turn into reality right before your eyes.
What to Bring:
Now, let's talk about the tools you need to make this experience count. Arrive prepared with the following:
Unofficial High School Transcripts: Your academic journey is a testament to your dedication. Those transcripts embody your hard work and determination, and they could be the key to unlocking scholarships that align with your aspirations.
ACT/SAT Scores: Standardized tests are more than numbers – they're a reflection of your readiness to take on higher education. Have those scores ready, as they could tip the scales in your favor.
Essay on Why You Want To Attend College: Your passion, dreams, and aspirations deserve a voice. Pen down your reasons for pursuing higher education. Let your words shine a light on the path you wish to tread.
Two Letters of Recommendation: Your journey isn't solitary – it's intertwined with the people who've witnessed your growth. Those who believe in you can provide testimonials that speak volumes about your character and potential.
Resume: Yes, even at this stage, you can compile a resume that showcases your accomplishments. Every step you've taken, every endeavor you've undertaken, can find a place on this sheet – a testament to your journey so far.
Who's Invited:
This event isn't just for a select few; it's for every student who envisions a brighter future. Whether you're a natural-born leader, a creative mind, or a diligent worker, this scholarship fair opens doors for you. No matter your background, your dreams are valid, and they deserve a shot at flourishing.
In Closing:
Imagine stepping into the Emily K. Center on that crisp October morning. The air buzzes with excitement, opportunities hang in the balance, and your dreams take center stage. The Infinite Scholars Program's Free Scholarship Fair is more than an event – it's a launchpad, a stepping stone, a chance to prove that your potential knows no bounds.
So, mark your calendars, gather your materials, and let your aspirations shine through. Pre-register at infinitescholar.org, secure your spot, and get ready to embrace the future you've been working so hard for. The journey towards higher education is within your grasp – all you need to do is reach out and seize it. See you on October 6th – let's turn dreams into reality, one scholarship at a time.