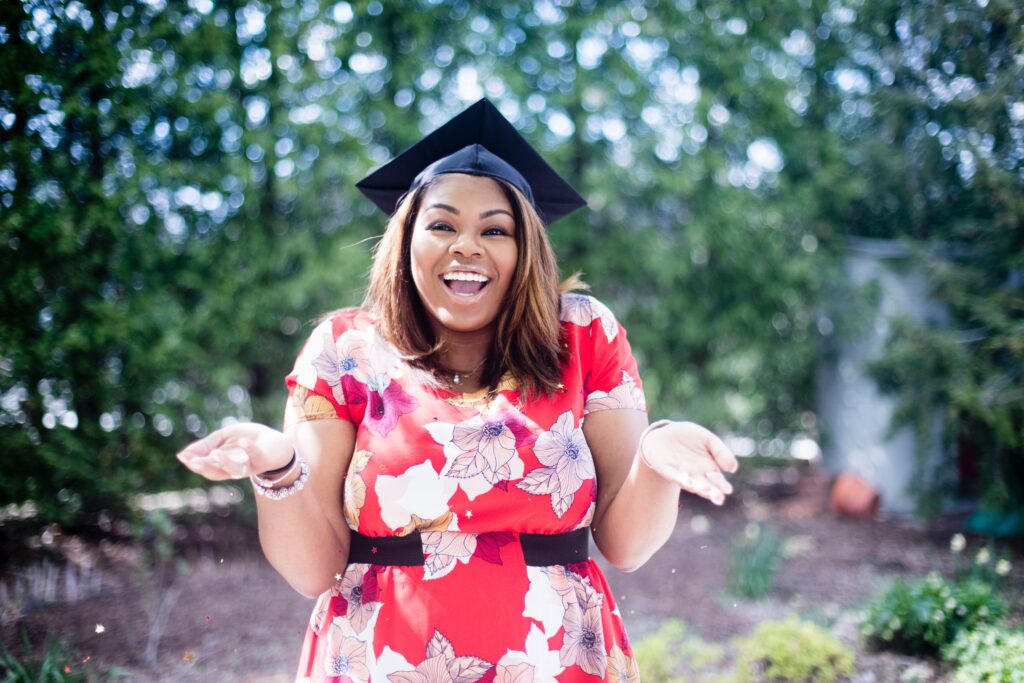 As you embark on the exhilarating journey towards higher education, the horizon of possibilities lies wide open before you. The choices you make today will shape your tomorrows, and the power to craft your future lies within your grasp. To assist you in stepping confidently onto this path, we are thrilled to introduce the upcoming Free Scholarship Fair, hosted by the Infinite Scholars Program, an event that promises to be a game-changer in your pursuit of educational excellence.
Mark your calendars for Thursday, October 5, 2023, as we gather at the Carol Hoefener Center, nestled at 615 E. 6th St. in the heart of Charlotte, NC. From 9 AM till 1 PM, this event will be your opportunity to connect directly with colleges and universities, uncovering scholarships that can make your academic dreams a reality. But before you embark on this exciting journey, a little preparation goes a long way!
First things first – to ensure a seamless experience, it's wise to pre-register at infinitescholar.org. This straightforward step will not only save you time but also guarantee that you are well-informed about the participating institutions and what they have to offer. Remember, the future is yours to shape, and with the right tools and knowledge, you can make the most of every opportunity.
Picture this: representatives from esteemed colleges and universities will be on-site, eager to identify bright minds and deserving individuals. Yes, you read that right – some of these institutions are prepared to grant scholarships to eligible students right then and there. The chance to stand out and make a lasting impression is golden, so make sure to put your best foot forward!
As you prepare for this exciting event, be sure to equip yourself with the necessary documents that can give a glimpse into your potential. Here's what you'll need to bring:
Unofficial High School Transcripts: Your academic journey is a testament to your hard work and dedication. These transcripts are a reflection of your achievements and your commitment to excellence.
ACT/SAT Scores: Standardized test scores can open doors to remarkable opportunities. They are a tangible measure of your skills and capabilities, showcasing your readiness to embrace higher education.
Essay on Why You Want to Attend College: Your aspirations, motivations, and dreams are unique to you. Express them eloquently in an essay that articulates why higher education is an essential part of your life's narrative.
Two Letters of Recommendation: The impact you've made on others matters. These letters offer insights into your character, your potential, and your capacity to contribute positively to a college community.
Resume: Your accomplishments, experiences, and involvements speak volumes. A well-crafted resume can encapsulate your journey and highlight your growth, helping you stand out from the crowd.
The beauty of this event is its inclusivity – it is open to all students who dare to dream, regardless of background or circumstances. Education is a bridge that connects individuals from all walks of life, and the Free Scholarship Fair is a testament to this truth. It's your chance to show the world that you are ready to embrace the challenges and rewards of higher learning.
As you prepare for this remarkable day, remember that your future is a canvas waiting for your unique strokes of ambition, determination, and excellence. The Infinite Scholars Program's Free Scholarship Fair is your brush, and the opportunities it presents are the vibrant colors that will shape your path forward.
On October 5, 2023, join us at the Carol Hoefener Center in Charlotte, NC, from 9 AM till 1 PM. This event is not just a gathering of institutions and students; it's a convergence of aspirations, dreams, and possibilities. Seize this moment, put your best self forward, and let your journey towards higher education begin with a resounding success.
Pre-register now at infinitescholar.org, because your journey toward a brighter future starts with the first step you take today. We look forward to welcoming you and being a part of the unfolding chapters of your success story.